How to Avoid Causing Offence When Travelling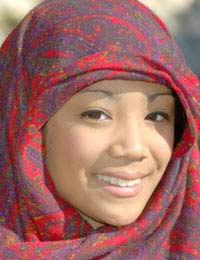 The easiest way to avoid causing any offence, when travelling to foreign destinations, is to acquaint yourself with local custom knowledge before you depart. Be aware of local practices, and how they differ from country to country or region to region. Not only does knowing the rules and regulations keep you out of potential trouble, but it will also help you get to know more about the culture of the environment you are visiting.
Careful Consideration
On the whole, most of the people a traveller will meet will be polite and respectful, and knowledgeable about the location they live in. You do have to realise though, that what may pass as polite behaviour in one part of the country, or world, may not be acceptable as such in another. Research the area you're visiting before you go there. We've covered different areas of the world here on this site, so you should find what you need.
Foreign Law
When travelling it is worthwhile remembering that local penalties and laws will also apply to foreigners. Something as seemingly innocent as taking photographs of local women and children is illegal in some countries. So too is holding hands, cuddling or kissing publicly. In some extreme cases penalties, for public acts or offences, can incur a prison sentence, corporal punishment or even the death penalty.
Identify local restrictions before you go and save yourself from embarrassment and a brush with the law. It will also keep you safe, helping you avoid petty crime incidents like pick-pocketing and bag-snatching.
Arrest And Detention
If you, or someone you are travelling with, is arrested abroad you should contact the relevant British Embassy, high commission or consulate as soon as possible. Staff at these centres are trained to support British nationals and will treat all prisoners without judgment. Staff will also provide you with general information about the country's prison conditions, and offer a list of local lawyers and interpreters. They will also facilitate the sending of messages to family members back in the UK.
What staff are not able to do however, is get a British national out of detention or prison, offer legal advice, pay costs or stop the local authority deporting someone.
Customs and Culture
Some cultures have very strict views concerning littering, smoking and spitting, so in order to save having to pay a hefty fine it is recommended that a traveller is mindful of his/her daily actions. Religious holidays and festivals must also be taken into consideration, when planning a trip, as these public festivities usually increase the necessity of mindful behaviour.
Travellers should always exercise normal safety precautions when walking late at night. Being aware of your behaviour will enable you to better understand how other people may potentially see you. Being mindful of your words and actions, at all times, therefore minimises the risk of finding yourself caught up in a situation you may not be comfortable handling in a foreign country.
You might also like...