Etiquette in The Bahamas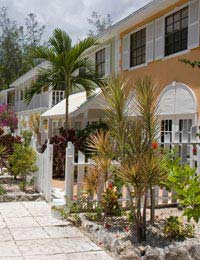 The Commonwealth of the Bahamas is a very popular tourist destination. Located in the Atlantic Ocean north of Cuba and the Caribbean, the Bahamas boasts some of the most beautifully tranquil and picturesque islands and beaches, a fantastic tropical climate, scuba diving opportunities, as well as being home to some very warm and welcoming residents.
Culture
The culture of the Bahamas is strongly influenced by its past British colonial rule, its proximity to the United States of America, and African and European ancestry. There is also a very interesting fusion between their zest for life and slightly reserved and conservative attitudes. Religion – primarily Christianity – is inherent to life in the Bahamas. The close affiliations with the Church filter down into everyday life, customs and etiquette in the Bahamas, with a focus on proper education, kindness, respect, hospitality, and common courtesy. These virtues are inherent in Bahamians, and as such you will find them to be very warm, welcoming and generally very relaxed and easygoing people - also probably in part due to virtually living in a paradise! When visiting the Bahamas, it is therefore good manners and proper etiquette to make a point of exercising the aforementioned virtues – so patience, tolerance and generosity towards others and always saying 'please' and 'thank you' should be done without a second thought.
However, the conservative influence of the Church in Bahamian life means that you should also be mindful of a few issues, notably public behaviour and the somewhat controversial issue of homosexuality. Public displays of affection such as hugging, handholding and a modest kiss between a man and a woman are acceptable. However, passionate displays or 'improper' and aggressively sexual advances towards the other sex will be thought to be vulgar and improper, and could invoke some intervention from the authorities. Although homosexuality is not illegal in the Bahamas, there is still much intolerance towards it, and so it is generally advisable to not engage in any degree of public displays of affection between the same genders whilst staying in the Bahamas.
Greetings and Meetings
Bahamians are very friendly people who retain a healthy respect for family and seniority. As with their Caribbean neighbours, family is a very important aspect of the culture, and as such children in particular should be seen to be highly respectful of their elders.
When meeting and addressing someone in the Bahamas, unless a close friend or family, it is proper etiquette to offer a handshake. Both men and women undertake handshakes, although sometimes it is best to wait for the woman to offer her hand first. Hugs and kissing and the informality of using first names is reserved for friends and family, and should only be embarked upon if initiated by your Bahamian counterpart.
Bahamians are also very open and conversational people, offering salutations and asking "how are you" to friends and strangers alike. It is therefore good manners and proper etiquette to engage in a light, brief and polite conversation as a "lead in" if you intend to make a request or ask a question.
You should also bear in mind that tourism is the mainstay of the Bahamas' income, and this applies even on a 'grassroots' level. Therefore if you are given directions, or taken to a requested destination by a local, it is considered a polite gesture to tip them accordingly.
Dressing Appropriately
In the resorts and around town or tourist attractions, casual wear is absolutely fine. Swimwear and beachwear is also the accepted mode of dress for sunbathing and swimming, but should only be worn when visiting the beaches. Bahamians are actually quite modest and conservative in their attire, so wearing swimwear anywhere other than the beach would be considered disrespectful and improper attire.
If you consider going to visit a Church or attending a Church service, you should make sure that you are dressed modestly and conservatively – this means no t-shirts, shorts or trainers (sneakers) for men and women.
You might also like...