How to Blend in With the Locals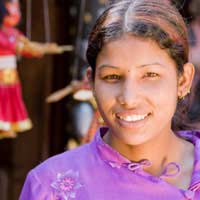 Whatever destination you choose to visit experiencing a true taste of the city/town or country's pace and charm is what most travellers hope to do. No matter how relaxed and carefree you appear to be, on your holiday or business break, unless you really know how to blend in with the locals you really won't be able to experience a true taste of authentic life in a different place.
Make the Effort
There is nothing local folk like more than welcoming a new visitor to their part of the world. People genuinely like to take an interest in someone who takes an interest in their culture, experiences or services, so being open to finding out all you can will show the locals you meet that you appreciate their contribution. Showing that you accept and embrace the differences, by taking the time to explore the language and history, will also work in your favour.
Although it can be very easy to lazily converse with local people in your own language – especially if it is English – making the effort to learn one or two key phrases, and asking for tips about the correct words to use, will show you have an interest in exploring communication and interaction beyond a casual 'good morning'. Being friendly in this way will make all the difference to the level of service and information you receive, in many places you may visit.
Dress the Part
You may well be a tourist but there is no need to draw attention to the fact. Dressing in a similar style to the locals – light and casual, if appropriate, or long-sleeved garments if this is the trend – will offer you another opportunity to mix. Dress for comfort, but do ensure you are being culturally respectful.
Make a Friend
No matter where you are staying there will be a friendly face you encounter frequently. This may be the receptionist at your hotel, the owner of your rental property or even the waiter at your favourite coffee shop. Offering this person your best warm smile will encourage communication in a genuine way. Asking for advice, tips and information will then be easy to do, and you will be rewarded with a helpful response.
Make Mealtimes an Experience
Many cultures draw our interest by the food that they serve. For many travellers sampling the local cuisine is what exploring new places is all about. If you don't want to be disappointed at mealtimes make sure you head for the place where the locals go. Although brightly-lit chain restaurants and more modern establishments may seem like a safe bet, being adventurous enough to eat in the cramped, dark restaurant where local people are enjoying their food will ensure you experience more than just the sights and sounds of a country.
Dare Yourself
Whilst it makes sense to know where you are going being brave enough to explore the local transport, and heading off with no plan or map, will enable you to explore your location through the eyes of someone who lives there. Being open to experiencing a real adventure will also enable you to become a more appreciative traveller.
You might also like...